Over the years, I have tried most of the popular white trim paint colors that I am sure you all have heard of including Benjamin Moore's White Dove and Benjamin Moore's Atrium White.
White Dove accommodates a lot of different paint colors because while it is a warm white, it has an almost greige base. This is a soft white, so it won't act like white, but just a VERY slightly softer version of it.
Atrium White will generally act like white in the absence of a real white, but watch out, if you have yellow or green tones in the room it can activate the pink and bring things a bit more to life!
White trim looks best when it's a subtle crisp white contract to the wall color but not so crisp and white that is is jarring. Back in the day, Navajo White was popular but now it just looks muddy. I also recommend staying away from creamy off-whites for trim color. The only creamy white trim I would recommend is Benjamin Moore's Simply White because it has only the slightest warmth in the undertone (as noted below).
There are a couple of circumstances in a home that impacts the brightness/crispness of white trim. The first is the home with a lot of natural light and the other is the home without a lot of natural white. In a home filled with an abundance of natural light, white will naturally be brighter so it's important to choose a white with a very subtle hint of warmth so the color will not be jarring. In homes with average to minimal natural light, I suggest a white that is brighter that would naturally help lighten a space.
So to help, I am breaking down the four best white trim paint colors that I recommend to my clients on the South Shore – 1) bright, 2) brighter 3) brightest and 4) reliable
1) Benjamin Moore's Simply White (Bright)
If your home (or specific room) is filled throughout with bright, natural light, I recommend Benjamin Moore's Simply White for trim. . This was the 2015 Benjamin Moore Color of the Year and I couldn't agree more. It's the perfect soft white (warm, but not too creamy). Simply White is a great, slightly fresh, slightly warm approach to white. It has a yellow undertone, but not so much that it's obnoxiously yellow. It adds a touch of life, without adding too much color. As you can see below, Simply White is not a bright white, but when mixed in with natural light, you can see it is crisp with just the right amount of brightness. Paired with Benjamin Moore's Baby Fawn, the beauty of both paint colors is elevated!
2) Benjamin Moore's Decorator's White (Brighter)
Decorator's White has slightly cool undertones. It contains very vague blue/green/gray, so this will look fantastic with walls colors that also have gray undertones. This is a truly beautiful white that is not stark, just sort of a subtle bright white.
3) Benjamin Moore's Super White (Brightest)
For those looking for a gorgeous, brighter/crisp white for trim, I recommend Benjamin Moore's Super White. I think this color is as bright of a white as anybody should choose. I love this color in darker spaces. As you can see below, this hallway with one small window is brightened up with Super White on the trim and staircase spindles. It's so fresh, light and really updated!
4) Benjamin Moore's White 01 (Reliable)
What can I say, I recommend Benjamin Moore's White 01 probably 90% of the time because it is as true of a white as you can get and goes well with virtually any paint color you choose for your walls. It is a bright, brighter and brightest white depending on the room. This is a reliable, fail-safe white that works 90% of the time. Here White 01 is shown with White Sand walls. Simply stunning.
Did this help? Please feel free to leave questions and comments. Thank you!
Instead of searching through thousands of pictures on Pinterest for your home on the South Shore, I have compiled a list of four beautiful shades of gray paint colors that will look perfect in any room in your home. From Hingham, Marshfield to Duxbury and all the towns in between, these colors are beautiful choices.
Benjamin Moore's Classic Gray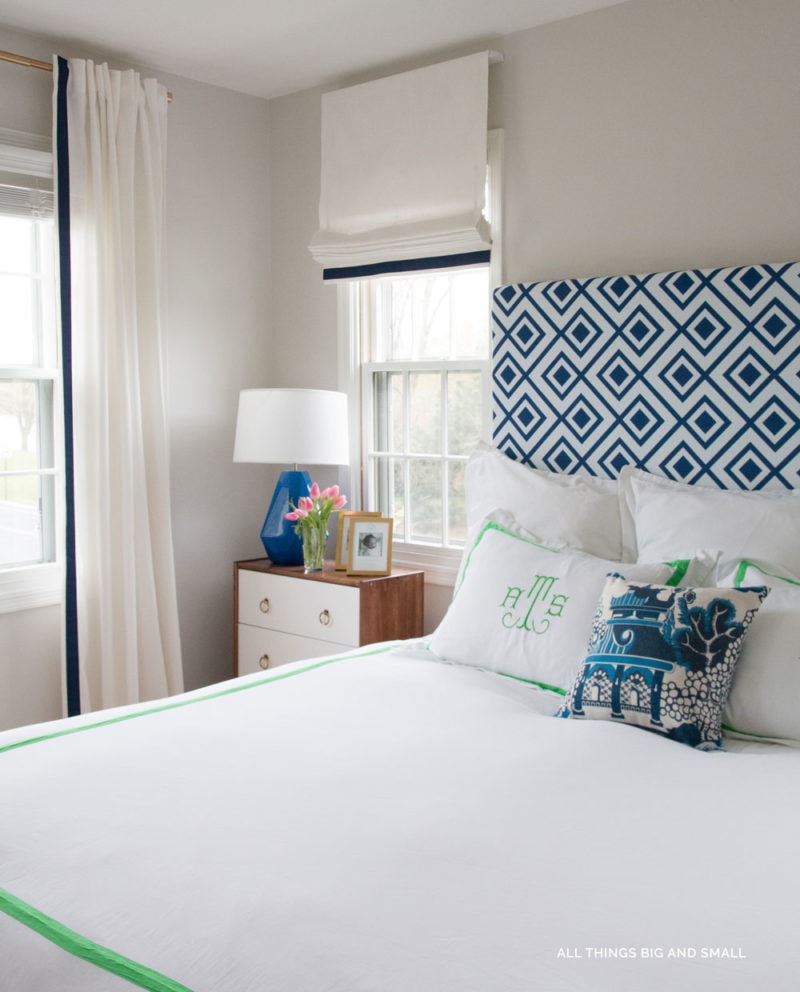 I love this paint color because it is calm and subtle and pairs well with warm or cool tones. It is not a trendy color but is a classic that has withstood the test of time. This is a light color with beige undertones. Paired with a crisp white trim, you cannot go wrong.
Benjamin Moore's Stonington Gray
This is a clean and happy gray paint color and will work anywhere in your home – walls, cabinets or trim. This color is one of my favorites and has blue undertones that look amazing in homes in our coastal communities.
Benjamin Moore's Chelsea Gray
What is not to love about this stunning gray? This is a rich warm gray paint color that looks very beautiful contrasted with white. This paint color is on the bold side since it's a deep color. I love seeing Chelsea Gray on kitchen cabinets paired with white walls and brass hardware. Very chic. This is a true gray that looks amazing on walls too.
Benjamin Moore's Gray Owl
This is another beautiful gray paint color. It's one of the most popular gray paint colors currently on the market. It's a light, warm gray that can go cool with natural light. This color looks best in spaces with low natural light. What's not to love?
Was this helpful?
If you are like us, we are bombarded with ads from South Shore home improvement companies looking to paint your home.
But what about the costs of these services? They seem to vary greatly from estimate to estimate and company to company. How do you know if you are paying too much or getting a fair price? Do you pay more in Hingham or Duxbury and less in other towns? Not as far as we can tell. Here is all you need to know when you go to get a painting estimate.
According to new information put out by Home Advisor, the average cost to paint a room in the Boston area is $957 – $2,545, including walls, trim, doors, and ceiling. The cost to paint only the walls in an average size room (10X12) ranges from $380-$790, not including ceilings, trim or cost of the paint. Yikes, this seems like a lot!
However, there are numerous factors when a painter conducts an estimate:
What is the condition of the walls, trim and ceiling? Is there water damage, or are there cracks, warps or other issues? Is there missing or damaged trim? Repairing problem areas can take time to be done correctly. Carefully painting windows, trim and grills is painstaking work and needs to be done carefully; while typically requiring two coats of paint. This is why what you pay for your paint job could be vastly different from what your neighbors' pay.
Overwhelmed yet? There is no need to be. Here are some guidelines to help you make sense of your painting estimate.
Room Size
The size of the room is an important factor in determining the cost of professional painting. Average room sizes range between 300 – 400 square feet. When estimating the paint for such a job, keep in mind that a gallon of paint covers about 400 square feet (though the label claims it will cover 450 square feet).
Trim, Windows and Doors
As mentioned, trim, windows and doors require meticulous attention to detail and are very time-consuming. Usually, adding these components will double your cost when added to the cost of painting the walls only.
Prep and Prime
Preparing the walls and trim is the most important part of your paint job. Most likely your painter will need to patch and caulk holes and gaps. Rooms need clean, unblemished surfaces to look their best when painted. Be sure your painter preps the walls to perfection. If you are switching from a dark to light color, you most likely will need one to two coats of primer before the paint color is applied.
Paint
Generally, it will take a minimum of two gallons of paint to cover a room with two coats. At the highest end, the paint will cost anywhere between $30 and $60 per gallon and come in three different finishes: flat, semi-gloss or high-gloss. Painters will typically provide the supplies for a project, including the paint, brushes, and sundries, and includes these in the price.
| Brand | Flat | Semi-gloss | High-gloss |
| --- | --- | --- | --- |
| Behr | $31 | up to $220 | $30 |
| Benjamin Moore | $55 | up to $400 | $66 |
| Olympic | $45 | $81 | $120 |
| Sherwin Williams | $45 | $62 | $71 |
| Valspar | $31 | up to $200 | $20 |
Hopefully, this helps clear up the guesswork when looking for a painting pro to paint your home! Was this helpful?